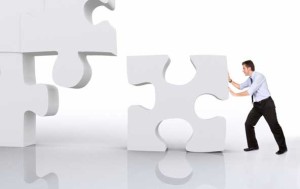 Having purpose in life can be called sustainable because it is the thing that pushes us forward to higher ground. Whether it is an individualistic or collective effort, purpose is responsible for human progress. It is true that purpose can be mislead, however, purpose in the most noble sense of the word is something that challenges us to fight a good fight. Having purpose is a sustainable life practice as it enhances our quality of life by motivating us, making us productive and by making us feel alive.
When we live with purpose, we are more motivated than when we live without purpose. We are brought closer to our personal ideals. Having a calling or a drive is the most natural state of existence for humanity, and the way it pushes us toward accomplishment is very important to our well being. When we forego  purpose, it is possible for negative emotions to move in in its place. This makes it an essential part of our existence.
Being motivated makes us more productive and enables us to do more good work. One attribute of a highly effective person is their level of productivity. Their energy and focus surpass others and they are able to achieve more by the sheer force of their personality. Productivity is a large part of sustainability as work to care for ourselves and our planet is never ending. Those who are productive lead the way in developing new systems and ideas that better our general quality of life.
Lastly, and possibly most importantly, purpose inspires us and makes us feel alive. Purpose is essential to happiness. In most global cultures, there is discussion of the moment a person finds their calling, or their destiny. This is the moment a person discovers their purpose, and it is universally agreed upon that pursuing this purpose is necessary to our individual happiness and our collective happiness.